Word in that Fraser Island is firing ahead of next month's Hervey Bay Game Fishing Club Comp 15-17 November.  Peter Collings' Bluewater reported a 27-25-15 for the past 5 days of fishing made up of blues, blacks and stripes!
Cairns
Catch up report from Capt. Corey Hard's Askari who had a big day Thursday going 2 from 4 and estimated both fish to be 800 or better. Yesterday (Friday) they followed up with a 2 from 3 both of the smaller variety. Prior to this they have been steadily picking away averaging over a fish a day with 4 big ones so far for the season.
Capt. Casey Dent and team on Zulu are having an awesome 7 day trip with long term anglers with a day of fishing still to go. You will remember starting the trip on a high with a nice big one for angler Craig on day 1. Since then they have enjoyed some hot fishing which puts them now on 10 for the trip including some quality fish at 800lb, 850lb and 950lbs.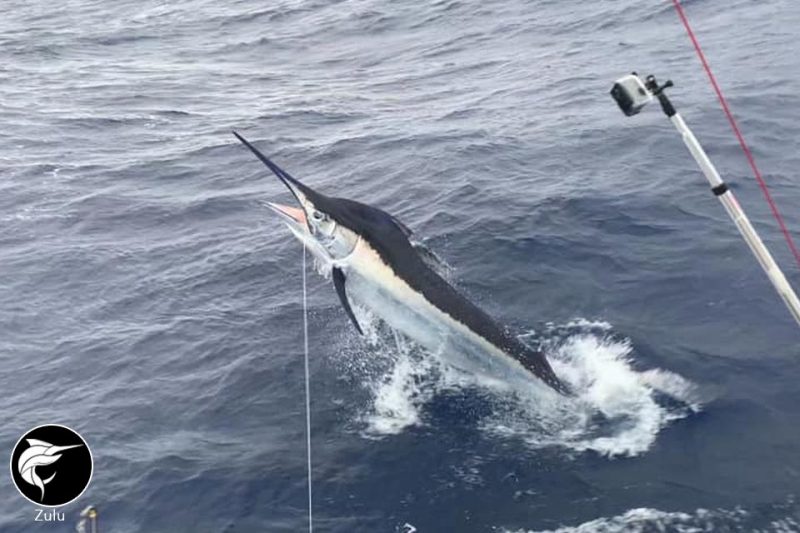 Capt. Tim Richardson's Tradition continues steady steady with another 1 from 2 yesterday. As did Capt. Adam Jordan's Iona II with 1 from 2 at 250lbs.