Capt. Tim Richardson on Tradition is continuing his good run at Cairns in 2019 with a top day yesterday going 4 from 4 to 850lbs. Beside the bigger black Tim says that one of those fish was a good sized blue that ate the scad!
Also north of Cairns the boys on Reg Moore's Dufken are heading south after a successful trip to the top.  Rhys reports they went 3-3 on small models. Wednesday they went 2 from 3 with one decent one and Thursday just the one fish which was a beauty! (pics)
Report from Lachlan Tuckwell on the Sunshine Coast and fishing aboard Diamond Star Thursday who released 2 blue marlin. 1 fish to Lachie Orchard and the second to Jarrod King.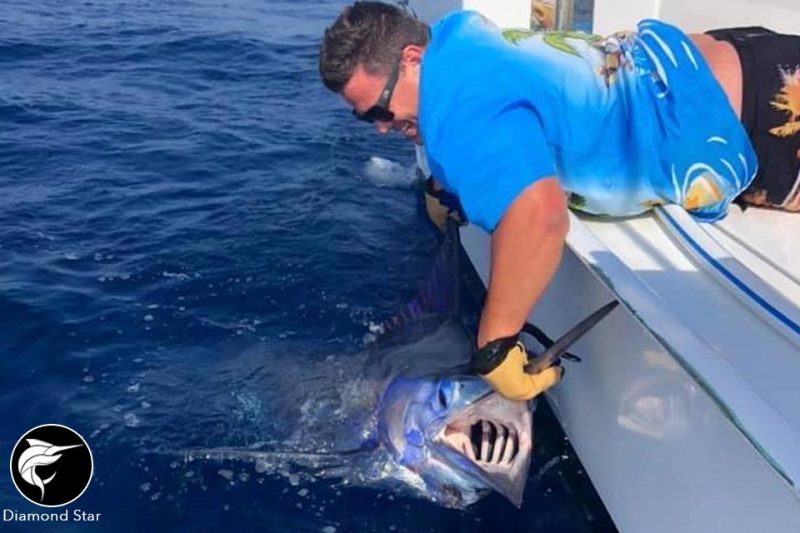 The Hervey Bay Game Fishing Competition kicked off fishing yesterday with 29 boats entered and fishing. Total skeds for the day were 55 strikes, 35 hookups and 27 tags/captures. Of those there were 17 billfish tagged made up of 15 blue marlin and 2 black marlin.