The Gold Coast took back its crown as the summer hot spot this past week with weather allowing a few spectacular days fishing. On Friday, Nathan Wakefield's Relentless released 15 from 20!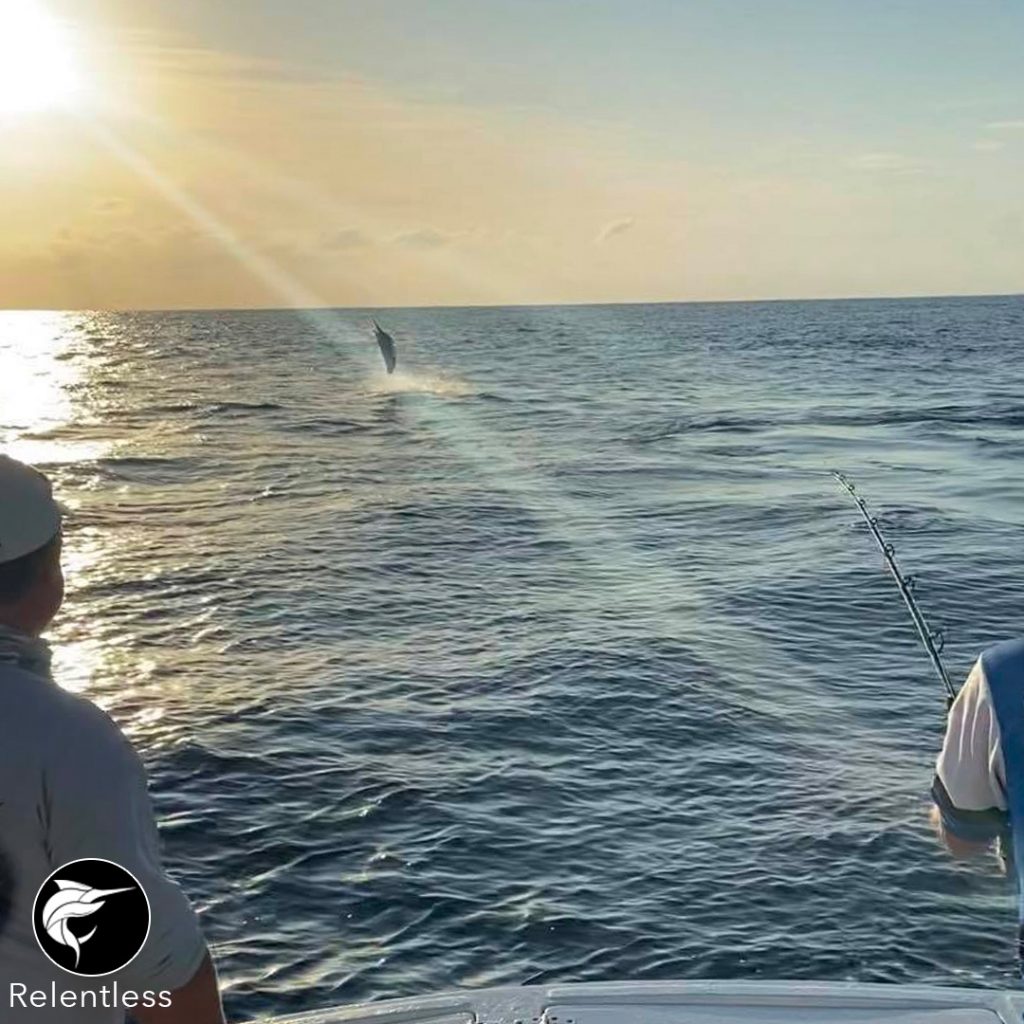 On Sunday (yesterday) another weather window and this time Ryan Goding's Mojo on fire with a 7-7-7. Cjig's Grant Thomson saw a bit of action in his little boat on Thursday with 1 from 2 from a morning fish as well as a nice cobia before the storm front came through.
There are a few fish around on the Sunshine Coast as well with Mooloolaba GFC's Catalyst recording 2 from 4 light tackle on Thursday.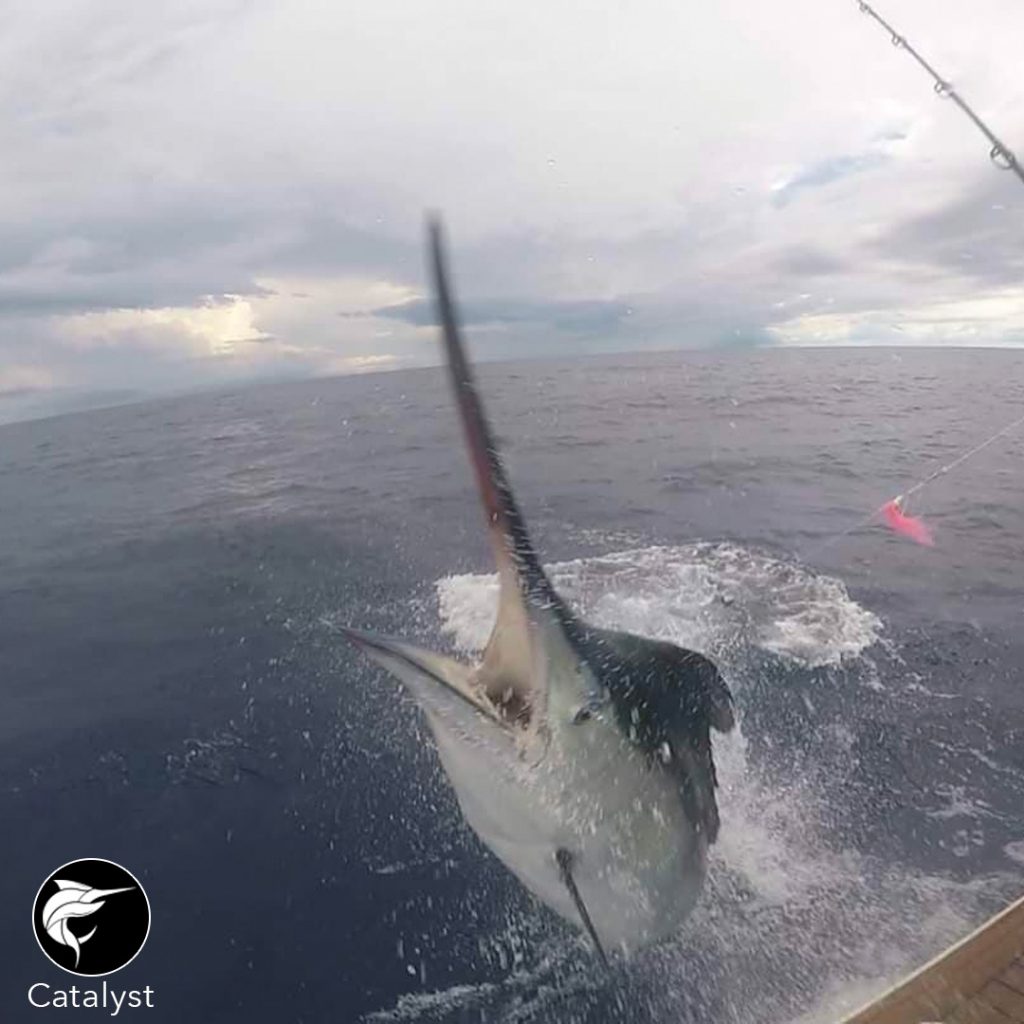 Port Stephens continues to fire with a much anticipated Grand Slam (blue, black and striped marlin) on Capt. Tim Dean's Calypso this week.  And Friday fired for Tom Laurence with Sandy and Luke Goreki on Tomahawk off Jervis Bay with 10 from 12 (8 stripes, 2 blacks). And also fishing yesterday off JB, Bruce and Belinda Rayment on Avalon tagged a stripe.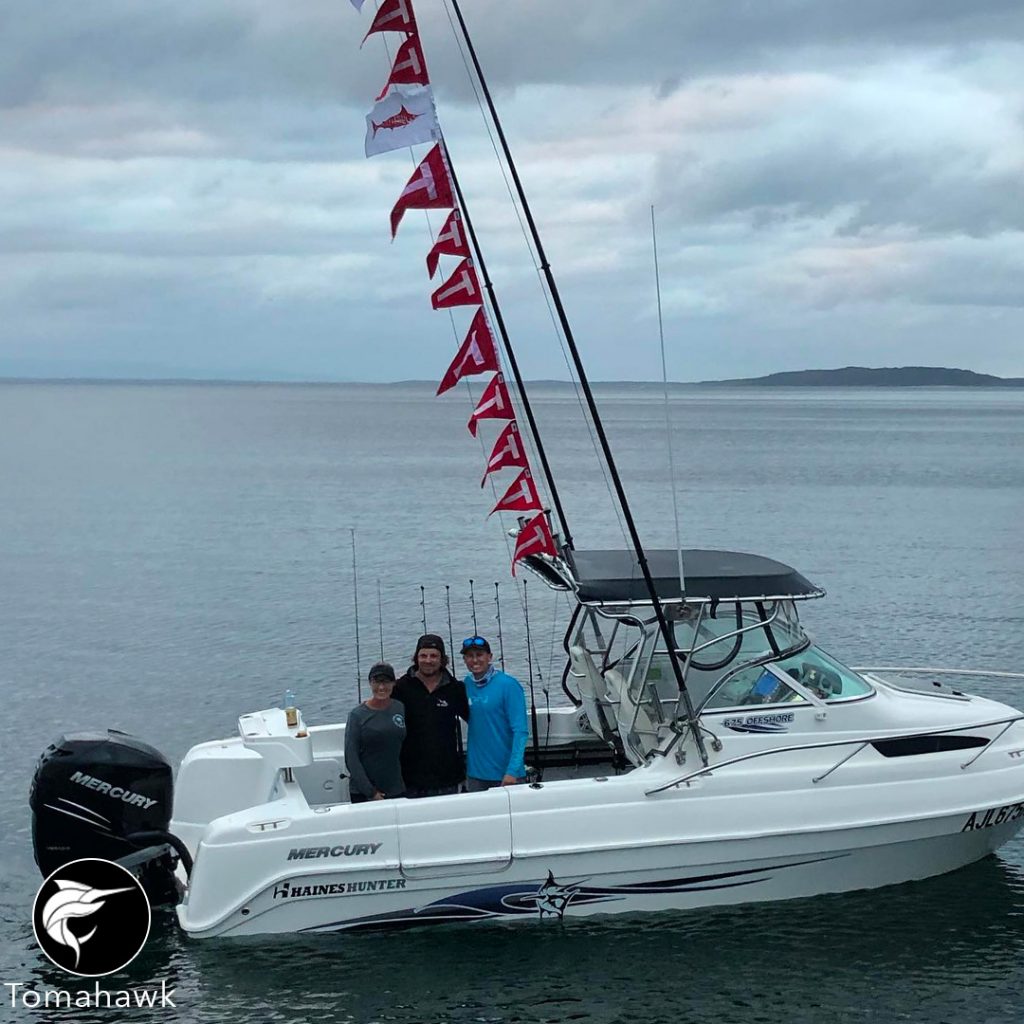 Ben "Nosto" Bright is back from a week with Capt. Scotty Thorrington on Freedom including the Interclub comp which saw them take our runner up boat T&R and ditto in the teams comp with 18 tags in the three days (photos at top and below).
And Capt. Jason Legg's Black Ops fishing south past Townsville yesterday released this black for angler Wayne Wills on a lure.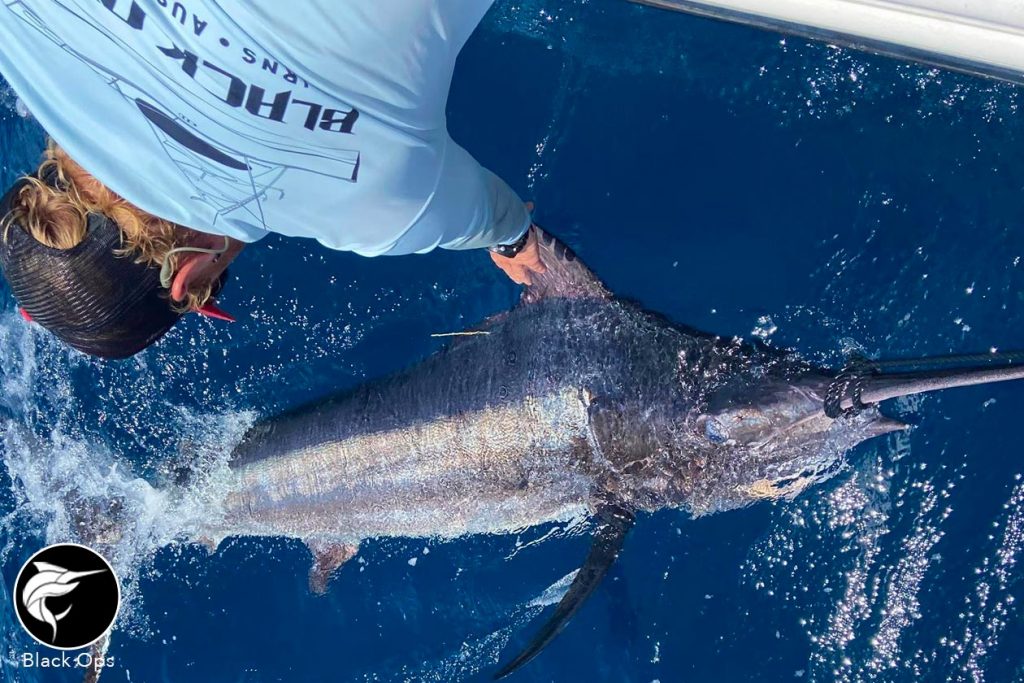 Cook Islands host first marlin touranment
This is the first ever Open Marlin Tournament in the Cook Islands and offers NZ $20,000 in cash and other prizes.  Shimano is the Official Rod and Reel Sponsor and Pakula Lures and Tackle Australia is the Official Lure and Tackle Sponsor.  Peter Pakula is the Guest of Honor.
March 9 – 14 in Aitutaki.  The most beautiful island in the South Pacific.  And a great sport fishing destination.For more information regarding the Aitutaki Game Fishing Club "Great Marlin Open Tournament"  including event schedule and how to register, please contact the Treasurer of the Aitutaki Fishing Club, Ms. Kimiora Ngapare by email or call +682-57599.  Or you may contact the Secretary of the Aitutaki Game Fishing Club , Ms. Terangi Ngaoire at +682-71601, or the President of the Aitutaki Game Fishing Club, Mr. Clive Baxter at +682-54025.