Back to Tanga 12
The Garmin Back to Tanga 12 was held fishing Friday and unfortunately called off on Saturday making it a one day event. 29 boats competed with Nathan Young's brand new Grady White – which only arrived the day before – taking out Champion Boat Over 8M, Champion Senior Angler, First and Last billfish with 3 heavy tackle tags (2 stripes and a black – initially reported as a blue, black and stripe but on further reflection the blue was confirmed as a stripe).  For Nathan fishing with Jordan and Dylan Flood, what a great way to christen his new boat.
The Under 8M class was taken out by Rick and Troy Windsor's Blade Runner with 4 blacks on the lighter line class which was a back to back win for the team!
Gold Coast
The Gold Coast summer of marlin is not over yet. Capt. Jason Hedges' Unleashed Sport Fishing went 6 from 6 on black marlin and caught first marlin for Dylan, Mark and James  from Victoria, who came up to the Gold Coast specifically to take advantage of the bite. Jason reports the slimy mackerel have all but disappeared but the fish are still around jumping on lures and yakkas.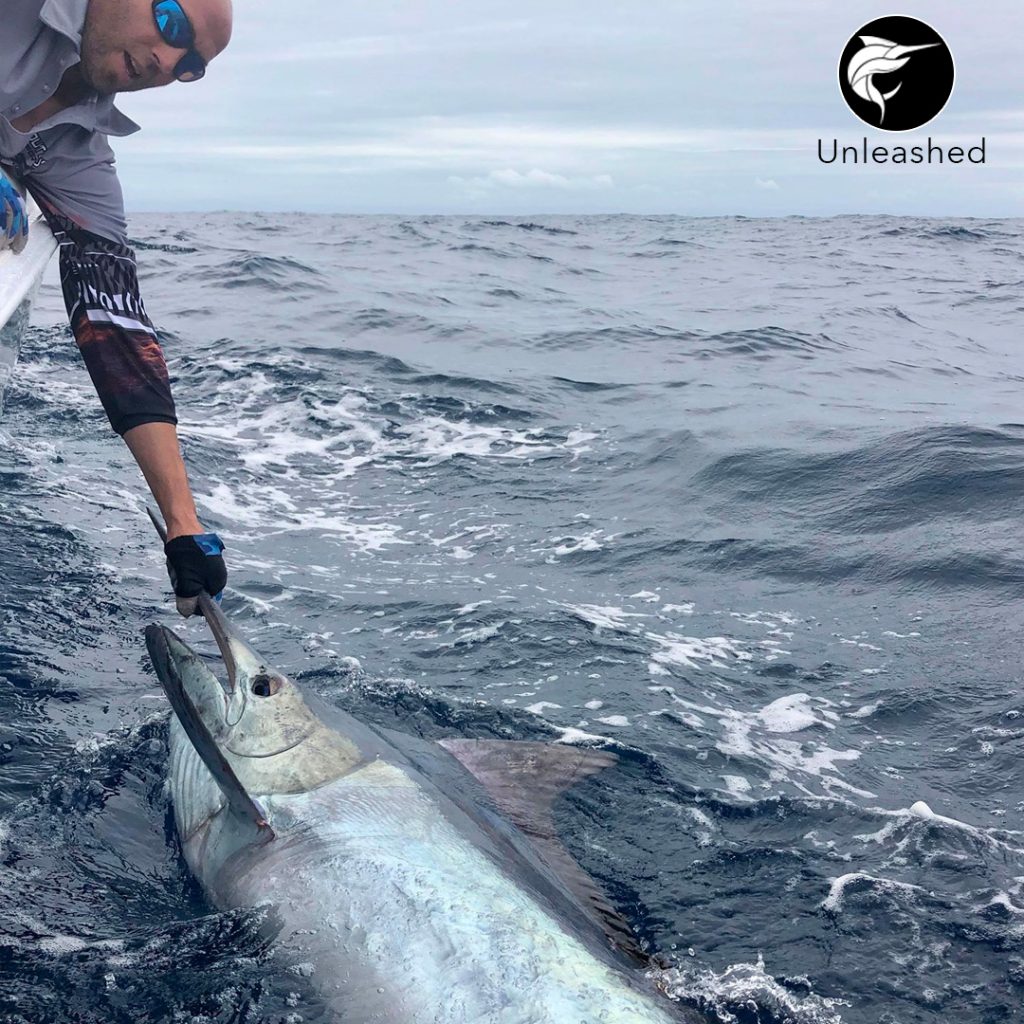 Likewise Capt. Ross McCubbin has been finding a few fish this week on Lucky Strike with 3 from 5 earlier in the week.
Port Stephens
Ditto at Port Stephens for the guys getting out to fish with the Corona Virus affecting more than toilet paper with a few charters cancelled. Capt. Tim Dean's Calypso released 4 stripes and 2 blacks on Friday. And Capt. Scotty Thorrington's Freedom also tagged 6 on Wednesday.
Cairns black marlin season
The much anticipated Cairns Professional Game Fishing Association Cairns season doco is nearing completion. Videographer Nick Jones released another quick promo this week (see below). To keep up-to-date on the release, follow the CPGFA on Instagram or Facebook.