Capt. Ross Finlayson on Top Shot's angler has had a blinder of a trip. After two big fish on consecutive days, Ross put him on two more big ones yesterday in consecutive minutes. The first a fish of 900, the second that he put in excess of 1100lbs.
Capt. Russell Caphorn on Kaizen popped out for a social day trip on the reef and put his guests onto a double header that they put at 400 and 850lbs for Ian and Nerida.
Capt. Brett Goetze on Reel Chase turned his day around on the late bite. After dropping two earlier in the day, they stayed connected to a fish that he put right up there.
Capt. Craig "Sparra" Denham on Bounty Hunter is still out wide amongst the tuna aggregation. They've been having a ball with the big yellowfin and big eye tuna, but yesterday found some marlin too releasing two from three.
Capt. Steve Ahlers on Hellraiser converted one from two with this 400lb-er for Monster Energy Athlete and drag racer Shane Tucker. Update: I heard from Capt. Corey Hard on Askari who tells me he was nursing a sore head yesterday as well. Corey says they fought a 900lb fish that was wrapped up in the line for an hour before unfortunately breaking the leader at the boat. And Capt. Chris "Sharky" Miles released one on his way in before changeover as well.
Capt. Brad Craft put Castille III owner Mark Ripper onto a 250lb black early.  He then put newbie marlin-angler Paul onto a nice one but unfortunately pulled the hook after a 40min fight.
Capt. Daniel Carlson on Little Audrey caught two. And the Lizard Island boat Fascination is also still finding a few at the top end releasing a 350lb-er at Hicks Reef.
Photo Catch Ups
Ryan O'Halloran who's on deck on Hot Shot this season with Capt. Ian "Wobbles" Ford, sent me some pics of their giant black marlin last week. Shame not to share all of them I say!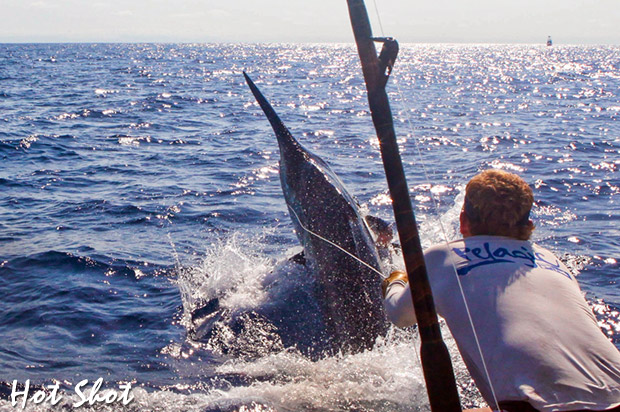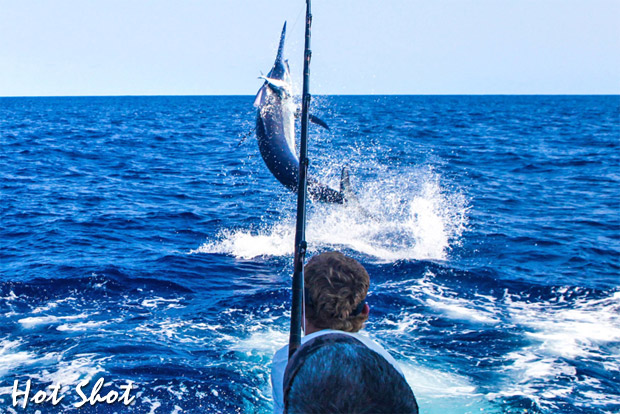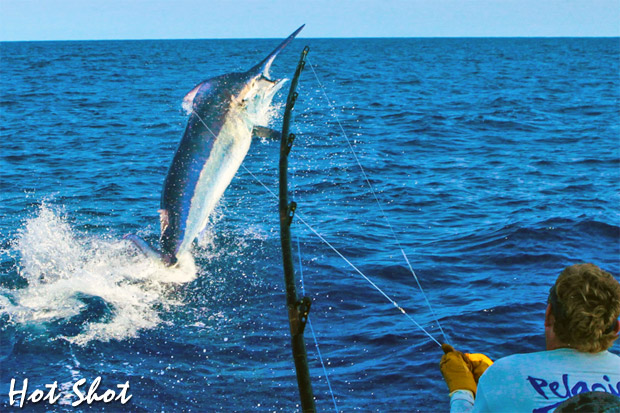 I also got this pic from Jennifer of her sail up the top on Sunday (Lizard Island Resort staff).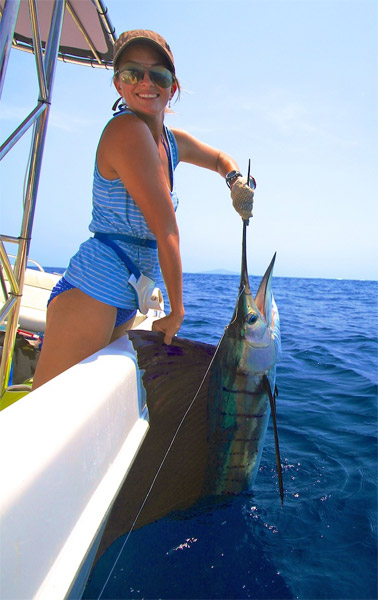 Pierre Cathala, who was fishing 9 days on the Bounty Hunter with Capt. Sparra earlier this season sent me one of his pics as well. Pierre said they had a great 9 day trip, particularly the last two days and sends a big kiss to Tara and thanks to Daniel, Mike and the big Capt. Sparra!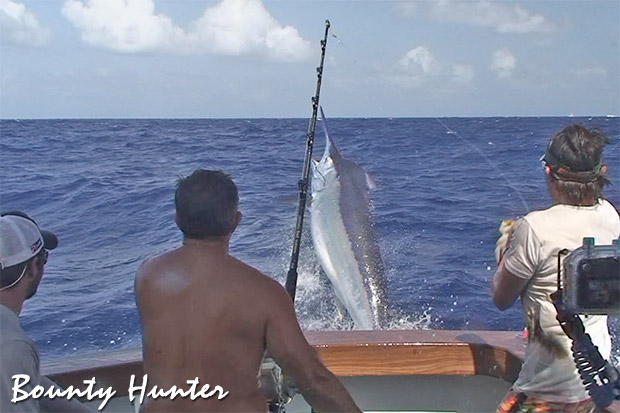 This is a pic of the fish they put at 800lb on Reel Crazy at Myrmidon Reef off Townsville on the weekend for Renee. Amanda Haines was the angler on the 300lb fish. Congrats girls!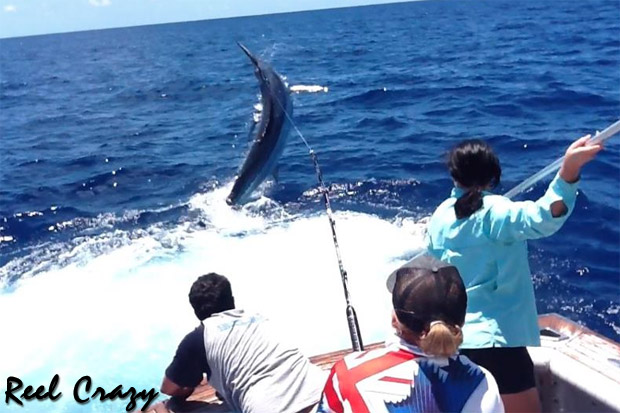 Video
And here is the video from Larva's blue marlin off the Gold Coast on the weekend as well!