The blessing of the fleet with the Townsville Coast Guard who lead to the shotgun start.
It's a bit of a windy day here in sunny Townsville and so most of the boats fishing the Townsville Billfish Challenge participated in the sailpast/shot-gun start this morning and then did a quick U-turn and returned to port. Utopia is the only boat fishing the first 4 days of the tournament, with the remaining fleet choosing to fish the final four days — starting tomorrow.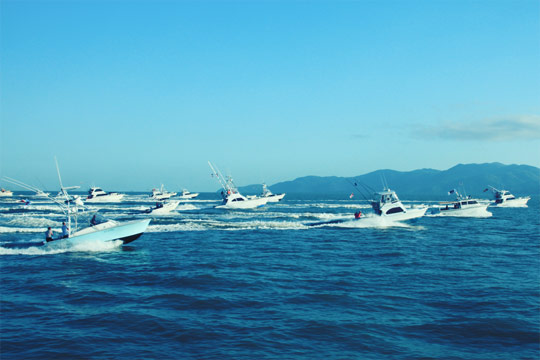 The shotgun start – there are 18 boats participating in this year's Billfish Challenge.