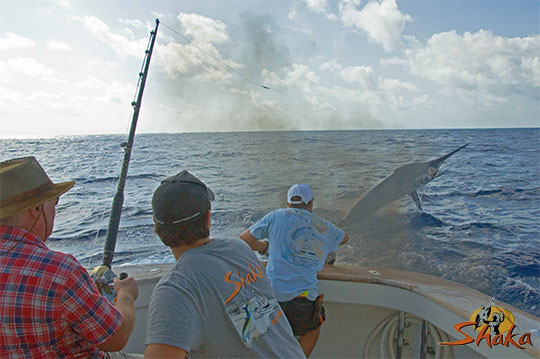 A few more big fish around yesterday.  At Flynn Reef, Capt. Ian "Wobbles" Ford on Hot Shot released two at 800 and 200lbs. Fishing down to Escape Reef Capt. Jared Weir on Shaka put Dave (Kevin's father) onto a 750lb-er late in the day.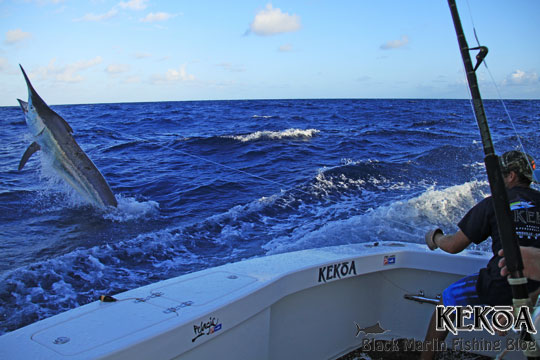 Fishing at Number 3, on KEKOA we released three from three.  Two black marlin for the day for Richard including one at 650lbs that put on a great display and had everyone leaping to their feet with a spectacular outside-in bite on the big bait. Michael also released his second black marlin of the trip, this time on 50lb stand up which also gave Chase his first opportunity to leader a black marlin. One of the marlin was obviously a Cape Bowling Green model that got lost but all in all, another good fun day.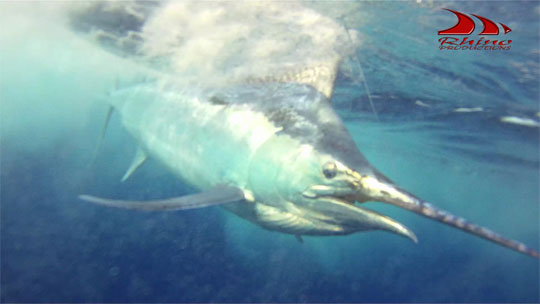 Capt. Adam Jordan on Iona 2 went one from two with a 650lb-er and jumped another fish about 500lbs off.  Another great photo from Rhino and a YouTube video link).  Ross tells me that Capt. Ashley Wallis on Kalira released a 300lb-er for angler Luke at the Light.  And up the line at Lena, Capt. Simon Carossi on Brilliant Company added another small fish to his trip tally.
Other boats in the area were fishing in the Port Douglas Marlin Challenge but I couldn't quite hear the skeds.  From what I could make out it seems like Gorilla is the boat to watch with a smaller fish on the first sked.  They also broke the leader on a big fish in the afternoon unfortunately without getting the tag in. I heard that Hellraiser was hooked up at one stage but I couldn't hear the result.  Anyone?