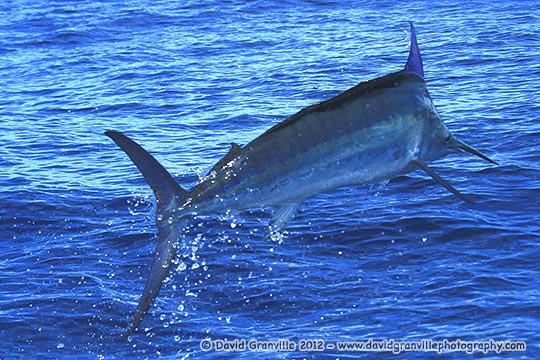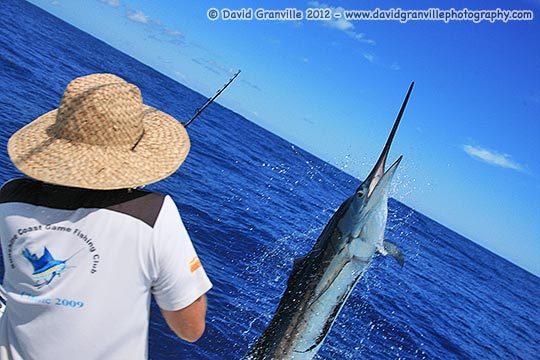 Coming at you! Sailfish on Reel Capture tries to join the team on board.
Finally the little blacks and sails have shown up on the Sunshine Coast and boats have enjoyed some fantastic fishing over the last couple of days.
David tells me that Capt. Rob "Smithy" Smith on Capricorn got 5 on Friday prompting a bunch of boats to fish the same area yesterday in almost perfect conditions. They were rewarded with some National Geographic-type action with big baitballs covered in dolphins, sailfish, black marlin and frigate bids.
Fish Whisperer ended the day with 12 from 14 including 9 blacks and three sailfish. While Reel Capture got 7 (5 sails and 2 blacks) – and David snapped these great shots – Ymer got 5 sails and several other boats scored 2's and 3's. David reports that there were a lot more fish seen but they were a little sluggish on the bite and many fish failed to hook up or tease properly.
Unfortunately the conditions are not as ideal today with a bit more wind and rain but hopefully this is just the start of the action!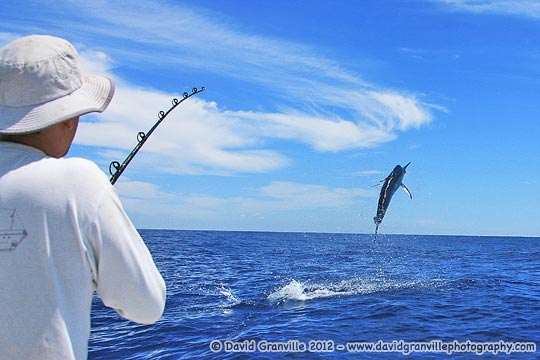 Black marlin high jump on Reel Capture
Thanks David for the report and photos.
FishLife Magazine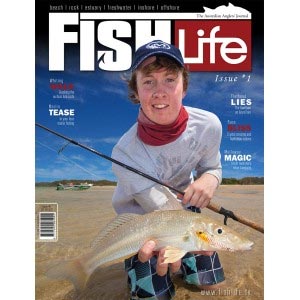 Just a reminder the much anticipated Fish Life magazine goes on sale at the end of this week – March 16.
While FishLife aims to cover a variety of fishing styles, there will be plenty of offshore content to keep us bluewater junkies happy. In fact, in issue #1, as there is a ten-page feature on billfish bait and switch techniques, which includes some jaw dropping photographs.
FishLife will be on sale in newsagents nationally for just $9.90, or subscribe online at www.fishlife.tv