And from Port Douglas of course!
I have had several requests for Cairns fishing reports of late with most curious to know whether the juvenile black marlin had shown up. And finally we have an answer. Two of the Cairns fleet fished yesterday and both reported good number of the baby blacks on what was a great weather day after plenty more weeks of blow.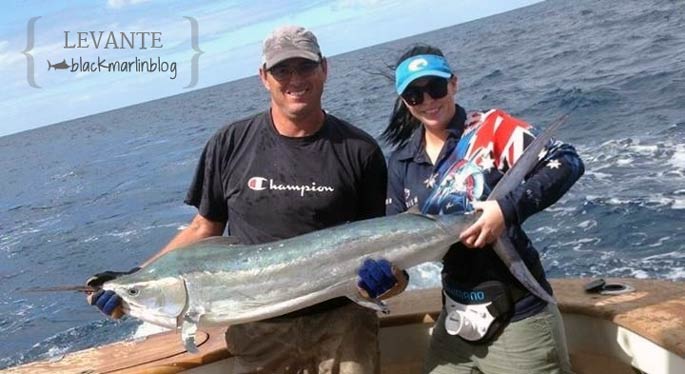 Capt. Casey Dent's Levante fished the day out from Port Douglas.  It was one of their last trips of the year before Casey will be handing the reigns over to Capt. Chris "Sharky" Miles who will be running the boat for the big marlin season, while Casey takes the helm of the new 54 Assegai Zulu. Amanda tells me they were out for a bit of a fun day and test some lures with local maker Ross (Revolver Game Fishing). Their final tally for the day was a fantastic 12-9-5. Amanda said that the bait schools of yakkas were the winning ticket and though it would have been nice to covert a few of the losses, they had a day consistent activity!
Meanwhile off Cairns, Capt. Darren "Biggles" Haydon and owner Greg Sims on Bounty Hunter took some keen youngsters out for a few days going two from three.   This fish (below) is  young Matty Sims first black marlin at only 7 years of age, while the other was caught by 15 year old niece Morgan.  A great effort from the youngsters!