Gold Coast Blue Marlin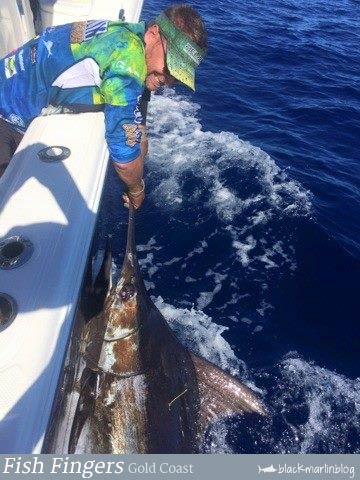 The blue marlin bite continued on the Gold Coast yesterday with Ash Haigh's Fish Fingers seeing plenty of action.  Ash tells me that he bottom fished the 50s for a feed of pearl pearch and pushed wide at 10am to start trolling.
By the end of the day they were 5-5-4 blue marlin with all short lengths in the 2.4 to 2.5m range – including Fish Fingers' first double hookup.
All the marlin went to angler Beau Little – his first blue marlin in 2 years and angling 4 in one session!
---
Blue in a small boat!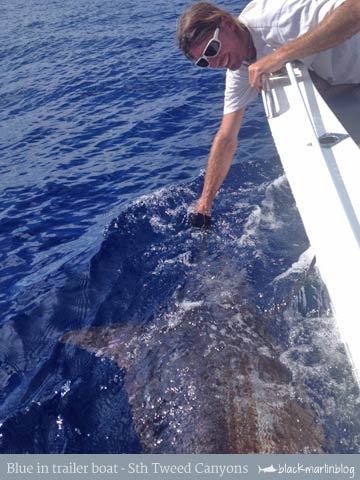 And some little boat success for Michael Umback in his 4.3m CrossXCountry trailer boat. After his first blue jumped off in the little boat the other week, this time success. With the day off work today, he took advantage of the good weather and went 1-1-1 for his first blue, south of Tweed Canyons on a skipping garfish on a 10/0 circle.
Michael says that the thrill of the blue in the little boat is right up there. He had a few hairy moments, with the fish going berserk but he is still buzzing from the experience.
Read about Michael's black in the same boat here.