Gold Coast
Casey Harrison sent me the pics at below from yesterday on board Jugs off the Gold Coast with a 1 from 5 blue marlin. Plenty raised and so the team on Jugs are taking advantage of the weather today to get back out there.  Also on the Gold Coast Capt. Ross McCubbin's Lucky Strike also reports a standard day with a 1 from 2 black marlin with a first black for Dimitri.

Sunshine Coast
On the Sunshine Coast the usual suspects getting amongst them while Jay is away fishing in Costa Rica.  On Saturday Pole Dancer took pole position with 4 from 4 on Saturday and 0 from 5 on Sunday (or as Tagpole puts it, 5 from 5, raise and release – the new discipline on perfecting!!)  While also on Sunday, Sunny Coast GFC Club Captain Brent Higgings put girlfriend Candi on her first and second black marlin fishing two up on Reload.
And Glen McDonald sent me the awesome photos at top and below from yesterday off the Sunshine Coast in his mates trailer boat Never You Mind going 1-1-1 on blacks and 2-2-2 on dollies.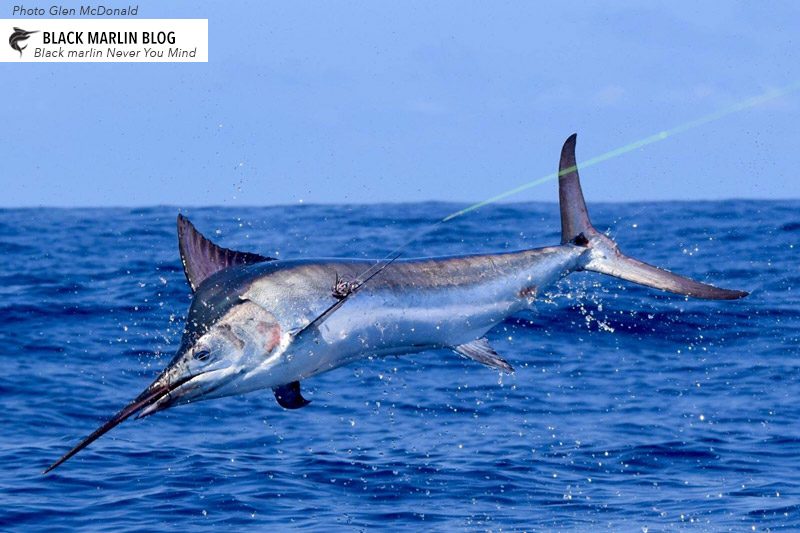 Report from Newcastle GFC's East Coast Classic held on the weekend to come!