Now that the year is coming to a close – it's time to reflect on the fishing year that was with the top 5 posts (ie. fishing reports) for 2014. As voted by you (and by voted, I mean you voted with your readership!)
Top 5 Marlin Reports for 2014
1. The top spot goes to a collection of posts rather than one in particular based on an event – and that event is the Lizard Island Black Marlin Classic. If you were reading during the tournament this year (and why wouldn't you, when the fishing was particularly hot and the fish were particularly big!?) you were reading alongside several thousand of your fellow avid marlin fishers.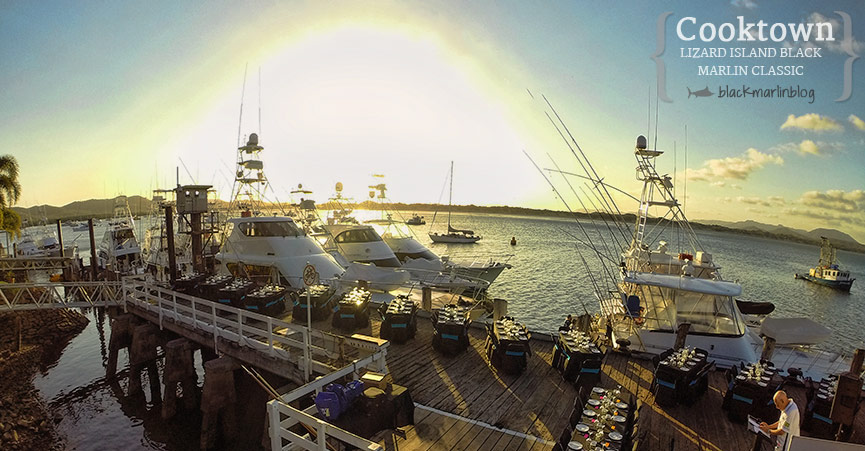 Due to the damage from Cyclone Ita, the LI Black Marlin Classic was hosted out of Cooktown this year for the first time ever. For that reason also, it was a one of a kind event and one to remember!
2. Sticking with the giant black marlin theme, the second most popular was from November 10th, which coincided with the end of the Port Douglas Marlin Challenge, and also carried Cairns reports from outside of the tournament as well. But perhaps grabbing your attention was the report (and photos) from Al McGlashan from his week at Fraser fishing the juvenile black marlin (one of the first to come in) and blue marlin action from SEQ and the NSW Central Coast and the Exmouth Better Billfish Bonanza results. Big report!
3. Number 3 possie went to March 10's report. Now at that time of year, you would be forgiven for thinking of Port Stepehens or Exmouth, but the award goes to Jervis Bay!  But this photo surely drew you in to read about some great numbers on Richard Abela's Dream Catcher and Jamie Peel's Samara Lee.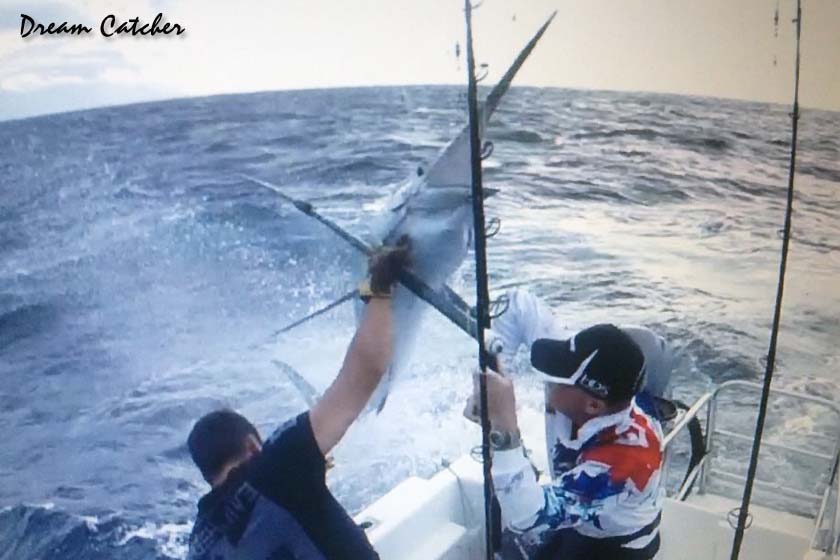 4. Number four is a recent one and shows just how keen you all are to enjoy the summer of marlin fishing ahead with reports from Exmouth (crazy good fishing from Eddy Lawler's Peak Sport Fishing), South East Queensland and reports of Port Stephens and Sydney encounters with the first marlin of the season. Catch up on what happened in December 16th's report here.
5. Last but not least catches the essence of what was a really fun time on the reef this year.  Catching big fish and plenty of them. If today wasn't your day, then chances were its going to be tomorrow.  The whole period from the Lizard Island Black Marin Classic through to the end of October (this report was October 27) and to the middle of November there were big fish around and encounters daily.  Just reading it again now, and already I can't wait to do it all again next year!
Top Destination by report:
Cairns (Cooktown/Lizard Island)
Hands down, without a doubt. We are so fortunately to have such a world class fishery here in Australia. But I predict huge things for Exmouth over the current year(s) are more people clue into just how good it is!
Most popular of all time
Funny that the blog's top report eva is not even an Australian fishing report.  But who wouldn't be interested in reading about such awesome fishing?  Truly world-topping blue marlin action on the Carol Libby. Sadly the Carol Libby team have disbanded with the sale of the boat, but Josh and Andrea are still fishing. Last seen in Alaska heli-trout fly fishing of course!
Most Popular Pages in 2014
Well aside from the homepage (and therefore the fishing reports, duh!), the most popular page in 2014 was the boat directory, which is because (double duh!) so many of you want to fish the amazing destinations that you see on these pages. Closely followed by the captain's directory, the destination guides, event listings (tournaments) and the photo galleries. So its no surprise that that would be fishing, boats, fishermen, fishing destinations, fishing tournament and fishing photos in that order!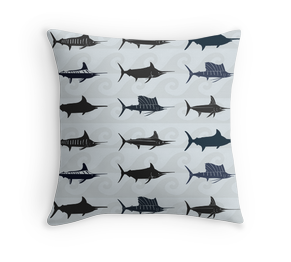 Best seller – proving that everything is better with a marlin on it, the best selling blog store product for 2014 was the billfish slam montage throw pillow cover. And as a reminder, here it is:
Closely followed by the 2015 Calendar by the way, there still time to put it on your wall for 2015!
So that is a wrap for the Black Marlin Fishing Blog for 2014. Thank you so much for reading and contributing your reports. Lets hope for a bigger and better fishing year in 2015!